É hora de celebrarmos o 31º aniversário de Avril Lavigne!
E para celebrar, que tal uma retrospectiva da vida dela?
– Avril nasceu em 27 de setembro de 1984
(Essa é a pequena Avril Lavigne. É impressionante como ela se parecia com sua mãe!)
– Ela começou a cantar muito cedo e sua mãe a levou para a igreja, onde ela cantou música gospel!
Estranho imaginar que a garota que cantava gospel teria como gesto oficial o dedo do meio… Mas se você não acredita, você pode ouvir Avril cantando música gospel (bem mais velha), aqui:
– Avril cresceu com seus pais e sua irmã e irmão. Aqui estão eles:
(Sua mãe, Jude, participou do vídeo de What The Hell)
(Seu pai, John, acompanhando Avril e com uma gravata a la Goodbye Lullaby)
(Seus irmãos, Matt e Michelle. Matt acompanha Avril de perto. Ele participa dos vídeos de Girlfriend, The Best Damn Thing e What The Hell. Michelle faz uma pontinha em Sk8er Boi)
– Os pais de Avril são divorciados e seu pai, John, se casou novamente. Alguns acreditam que a faixa Darlin, de Goodbye Lullaby (2011) fala exatamente sobre isso: Avril está explicando o divórcio de seus pais para um amigo ou amiga que está passando por uma situação parecida.
– Em sua música My World, ela diz que costumava a trançar seu cabelo. A prova está aqui:
(A evolução de Avril Lavigne)
– Quando adolescente, Avril cantava música country. Ela já ganhou um concurso e cantou com Shania Twain. E existem fotos que comprovam isso:
(Na foto acima, Avril segura uma foto autografada de Shania Twain)
– E é possível ouvir Avril cantando um cover dela aqui:
– A cidade onde Avril nasceu se orgulha muito dela. Você sabia que no site oficial de Napanee tem uma aba dedicada a Avril Lavigne? Clique em "Visiting Here" e veja por si só!
– A pizzaria favorita de Avril, em Napanee, batizou uma pizza de Avril Lavigne. Quer conhecer o local?
(O vídeo mostra La Pizzeria, a favorita de Avril. Ele está em alemão, então, caso não fale alemão, desligue o áudio do vídeo, coloque My World para tocar e o assista.)
– Avril deixou sua cidade e se mudou para Toronto primeiro. Seu irmão, Matt, viajou com ela em busca de seus sonhos. Embora ela tenha abandonado a escola, ele ganhou créditos por ser seu produtor e se formou.
(Até hoje ele a acompanha em suas turnês)
– Quando Avril se mudou para Nova York, ela se encontrou com L.A. Reid e tocou a música que foi seu ticket de entrada para a Arista Records: Why
– A história que se segue, todos já conhecemos. Avril gravou cinco álbuns de sucesso e foi um fenômeno ao redor do mundo. Suas faixas Complicated, Sk8er Boi e Girlfriend foram hits em diversas rádios e seus vídeos foram recordes de views na época. Ela viajou em turnês mundiais, compôs dúzias de faixas, algumas das quais repassou para outros cantores, e focou em diferentes projetos como cinema e moda.
– E nesse meio tempo, Avril também teve relacionamentos pessoais. O primeiro deles, o eterno rumor, foi com o seu guitarrista, Jesse Colburn. Dizem que ele deixou a banda quando os dois terminaram.
(Avril e Jesse, na Austrália)
– Por um tempo, a vida pessoal de Avril permaneceu nas sombras até a oficialização de seu relacionamento com Deryck Whibley, da banda Sum 41. Eles se casaram em 15 de julho de 2006, na Califórnia.
– E se divorciaram em 16 de novembro de 2010. Quando os dois anunciaram em seus sites que estavam seguindo caminhos diferentes, mas que continuavam amigos. O motivo do divórcio nunca foi realmente revelado.
– Deryck foi influência forte no álbum Goodbye Lullaby. As faixas I Love You, Everybody Hurts, Not Enough, Remember When e Goodbye são muito provavelmente sobre o divórcio dos dois.
– Algum tempo depois, Avril começou a namorar Brody Jenner, da família Kardashian.
– Brody muito provavelmente é a influência por trás da música Smile. Afinal, eles dois tem uma tatuagem com o nome um do outro.
– Após o relacionamento de dois anos, Avril Lavigne embarcou em uma nova jornada musical onde conheceu Chad Kroeger, da banda Nickelback. Eles ficaram noivos após um mês de namoro e se casaram um ano depois, na França. O segundo casamento de Avril foi atípico.
(Avril se casou de preto)
– Avril e Chad anunciaram o fim de seu relacionamento em 2 de setembro deste ano.
(Goodbye, Chavril!)
– Foi durante o casamento com Kroeger que Avril Lavigne adoeceu seriamente e sofreu por cinco meses, incapaz de descobrir do que se tratava. Depois de visitar um especialista, Avril descobriu que sofria de Lyme Disease, a doença do carrapato.
De acordo com Avril, a doença lhe fez enxergar a vida com outros olhos…
E valorizar pequenos momentos…
Como tempo com a família…
Os amigos…
E os fãs…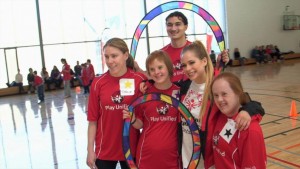 E é por isso que, desta vez, ao invés de escrever um longo texto sobre a carreira de Avril Lavigne, celebramos seus 31 anos com uma breve retrospectiva de sua vida pessoal. Porque, no fim, nossas origens, nossos amigos e nossa família são coisas que nem mesmo uma fortuna de mais de 40 milhões pode comprar.
"Out of the darkness and into the sun

But I won't forget the place where I come from."

– Avril Lavigne, Breakaway.
Parabéns, Avril Lavigne!
Esperamos que siga em frente e que viva muitas experiências para compartilhar com a gente… em forma de canções!
E que no fundo, você nunca envelheça!